Collaborative Processes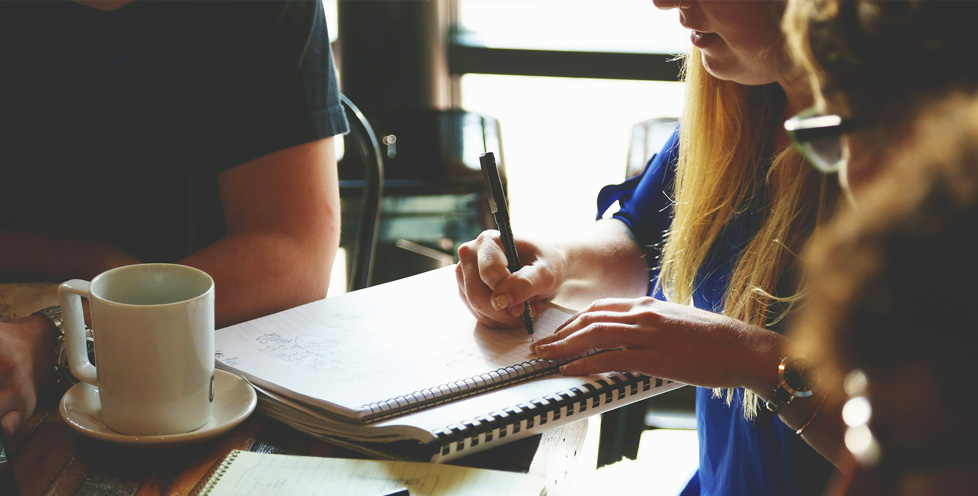 Collaboration acknowledges the complex situations we encounter in the world. You rarely can confidently achieve your goals unilaterally. The ability to successfully address your interests often depends on the knowledge, insights, and support of other parties, and often the best chance of meeting your needs comes by helping others meet theirs. Effective multi-party collaboration responds to this reality and delivers durable results.
A well-executed collaborative process brings together the right people, talking about the right topics, with the information and process structure they need to drive informed, insightful, and durable outcomes. Ross Strategic gets it right by combining:
Deep expertise in collaborative process design, process management, and facilitation. Our collaborative process experts are tested by a wide range of process contexts from short-term consultations, to large, long-term, and highly structured multi-party partnerships. They have the ability to scope and structure the process; convene and manage dynamic, multi-interest forums; integrate different perspectives and expertise to produce common ground and momentum on issues; and adapt quickly as situations demand. We know how to help participants identify and focus on the issues at hand, and we listen, reflect, and use humor to help groups "gel" and to create respectful, collegial, productive relationships.
Substantive experience and knowledge of environment, health, energy, and natural resource management domains. We know the issues, the policies, and the jargon. This knowledge leaves us ready to follow the legal, policy, governance, and technical nuances of the dialogue, help participants avoid talking past one another, and ensure that insights and potential solutions are accurately captured and documented.
A focus on the client. Our philosophy is that every process is unique and every client's circumstances demand a tailored solution.
Our experience means that we can work with you to maximize the opportunity from your collaborative process and minimize the risk. We have the insights and tools needed to work with you to establish clear expectations among participants about the scope of collaborative discussions, the decision making process, the responsibility boundaries for action, and the path forward once the collaborative process is concluded.
For your collaborative process, you can expect us to:
Ensure objectives are clear. We will work closely with you to ensure your collaboration objectives are refined and clear, so you understand what the group interaction will produce, and how you want to structure participant expectations around information, decision making, and how the outcomes of the collaboration will be used. Sometimes you need to reach full consensus agreement; sometimes you need only to share information in an atmosphere of honesty and mutual respect; other times you need something in between. We will help you tease out the differences so you can structure a process that really meets your needs.
Characterize the situation and identify interested parties. We use systematic assessment methods to identify the interested parties critical to meeting your objectives, and understand their needs, interests, and expectations to ensure that information can be factored into the collaborative process design.
Connect with participants. We will work with each participant as an individual and work to foster an atmosphere for a candid airing of their perspectives and a willingness to work cooperatively to find common ground.
Design and manage a highly credible process. We will create a deliberate structure and pace for your collaborative effort – including mapping issues, key milestones and check points, and information needs and sources – with an eye towards ensuring participants have and trust the information to fully engage in the process and make decisions.
Facilitate engaging and productive meetings. We will ensure your virtual or in-person meetings are well structured and well run. Our content-based facilitation allows us to draw key insights from discussions in real time and make substantive progress on issues during meetings.
Drive the progress with cogent documentation.  We excel at integrating collaborative process discussions into concise, easy-to-understand outcomes that capture all perspectives, accurately reflect common ground when present, carefully identify remaining issues and areas of difference, and create ownership among all parties.
Sweat the details. We take responsibility for process details because we know getting them right will optimize participation. Seamless meeting planning and logistics, appropriate technology, thorough understanding of issues, efficient meeting agendas and materials, thoughtful meeting summaries, and documents that track agreements, commitments, action items, and remaining issues are crucial. We ensure participants are never surprised.
Related Projects
Ongoing Support for the Effective Utility Management Initiative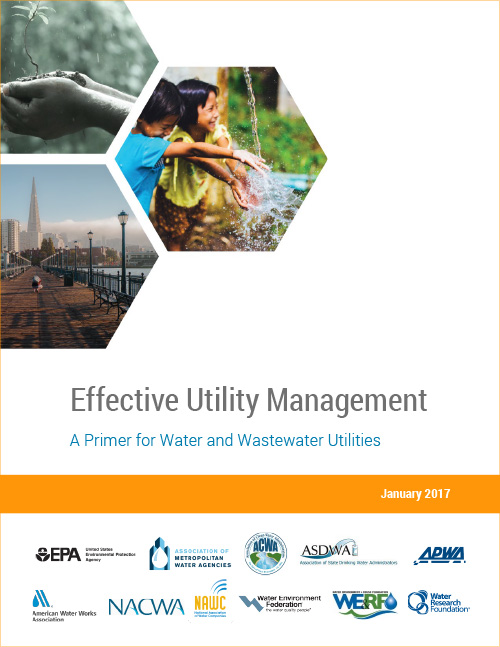 Ross Strategic has served as the lead facilitation and project management team for the two-year update process for Effective Utility Management: A Primer for Water and Wastewater Utilities. Originally released in 2008, the Primer is one of the most widely-recognized utility management resources in the water sector, and it is a product of a collaboration between the U.S. Environmental Protection Agency, major water sector associations, research foundations, and water utility leaders. In 2015, the Collaborating Organizations called for a convening of sector leaders to review changes that the water sector has undergone since the Primer's original release in 2008. The Ross Strategic team managed the 2015-2016 review process, which resulted in a final report detailing the major shifts in the sector over the past decade and presented recommendations for updates to the Primer. During 2016-2017, Ross continued to facilitate this water sector collaboration, convening a workgroup to make modifications to the Primer, and providing strategic support for promotion of the initiative following the Primer's January 2017 re-release. Ross remains engaged in facilitating the ongoing efforts of the eleven Collaborating Organizations and providing strategic support to the EUM initiative.
Alliance for a Healthy South Sound
Ross Strategic is the lead coordinator for the Alliance for a Healthy South Sound (AHSS). AHSS is a coalition of local governments, non-profits, tribes, and businesses that supports coordinated and collaborative decision-making aimed at restoring and protecting the ecological and socio-economic health of South Puget Sound. Ross Strategic provides administrative, facilitation, and coordination capacity in support of the AHSS mission. Ross Strategic is also currently working with AHSS members to develop a comprehensive South Sound Strategy which will serve as a basis for restoration and protection efforts throughout the marine waters, watersheds, and upland areas of southern Puget Sound.
Better Buildings Residential Program
Ross Strategic is working with the U.S. Department of Energy (DOE) and local energy efficiency programs throughout the U.S. to transform the market for single family and multifamily building energy efficiency to achieve national goals for reducing energy use, lowering emissions, and creating jobs through the Better Buildings Residential Program (and previously the Better Buildings Neighborhood Program). Recognizing that a key to market transformation is developing a network for sharing best practices among innovative programs and partners, Ross Strategic has supported the Residential Network through highly interactive conferences, regular peer-to-peer exchange opportunities, and identification of effective practices in the areas of marketing, financing, workforce development, program management, and evaluation. As local programs evolve from an initial grant-funded period of activity to long-term sustainable programs, Ross Strategic helps programs learn from peers about effective business models and transition strategies.
Ross Strategic has helped DOE to synthesize lessons from state and local energy efficiency programs across the country into a web-based Better Buildings Residential Program Solution Center. This Solution Center provides step-by-step guidance, tips, and resources for all aspects of designing and managing home energy upgrade programs. Ross Strategic served as content managers for several components of the Solution Center and helped DOE to identify lessons, communicate best practices, and coordinate peer reviews. Ross continues to support DOE's Residential Program by facilitating Residential Network peer exchange calls, supporting Solution Center outreach and enhancements, and assisting the Program with strategic planning.
Climate Showcase Communities
Since the inception of the Environmental Protection Agency's Climate Showcase Communities Program, Ross Strategic has helped the program develop a robust peer learning network among fifty local government grant recipients to ensure the success of this federal investment in local climate action. Based on the premise that peers are the most valuable source of technical assistance and advice for these communities, Ross Strategic designed highly interactive annual workshops to facilitate peer-to-peer sharing about local strategies, needs, challenges and resources and to build long-term relationships and communication networks among project leads and partners around the country. To support the network, Ross Strategic developed an online collaboration site for sharing questions, insights, and resources as well as a directory of project proponents, "effective practices" documents that capture key program implementation lessons, and a series of peer exchange calls on program planning, greenhouse gas measurement, effective communication through storytelling, and other key topics. As these projects have evolved and matured, Ross Strategic has helped them address new opportunities and challenges from initial program start-up to long-term business planning and replication of successful models to other communities.
To see one of the ways we have helped the Climate Showcase Communities program build its peer networks, see this video developed by EPA about the Climate Showcase Communities workshops designed and facilitated by Ross Strategic.
UN CEO Water Mandate
Ross Strategic provides program development support, strategic advice, and is the lead convener for the UN CEO Water Mandate. The Mandate, which convenes global-reach company CEOs as endorsers, operates under the auspices of the UN Global Compact and works with large water users, NGOs, and public institutions to support achievement of the UN Millennial Water Goals. In meetings held in Istanbul (March 2009), Stockholm (August 2009), NYC (April 2010), Cape Town (November 2010), Copenhagen (April 2011), and Rio de Janeiro (June 2012 in association with the Rio+20 UN Conference on Sustainable Development) Ross Strategic, in collaboration with the Pacific Institute, has provided issues analysis, contributed to guidance development, and acted as convener for the multi-stakeholder Mandate meetings.
Environmental Health Tracking Network
For many years, Ross Strategic has supported the Centers for Disease Control and Prevention National Center for Environmental Health (CDC) in their development of the National Environmental Public Health Tracking Network (Tracking Network). The Tracking Network is a partnership among CDC, state and local health agencies, and universities to support the collection, integration, analysis, interpretation, presentation, and dissemination of data on environmental hazards, exposure, and related health outcomes. Ross Strategic supports this collaborative process by providing the day-to-day management of multiple workgroups, including facilitation, development of background and meeting materials, and logistical support. The collaborative process in aggregate is responsible for informing the technical, content, and marketing components of the Tracking Network. Additionally, using the insight gained from managing the collaborative process and strategic planning and evaluation expertise, Ross Strategic provides the CDC with programmatic and technical advice and support for environmental and epidemiological indicator development.