Policy Analysis and Research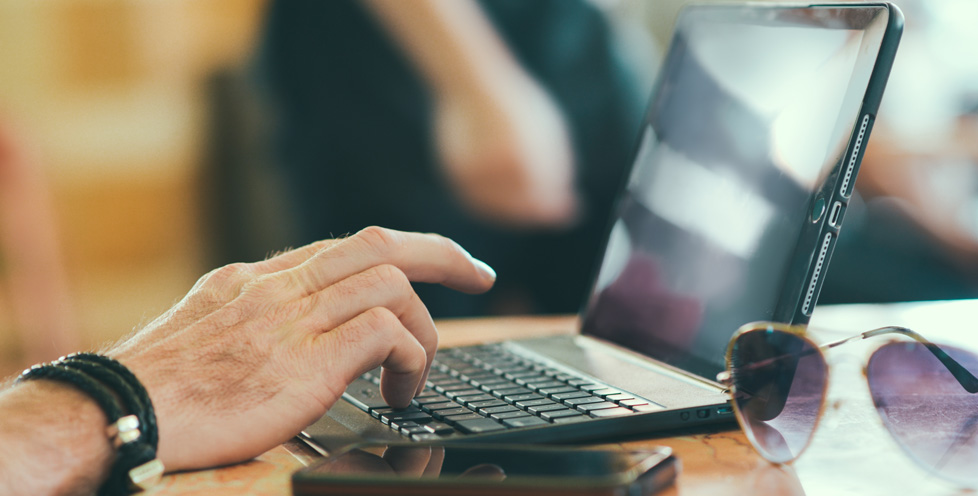 Ross Strategic conducts objective and insightful analysis to help our clients address complex environmental policy challenges, evaluate new approaches to achieve better environmental results using fewer resources, and communicate effectively with the public and key stakeholders. Drawing from expert interviews, literature reviews, and data analysis, we tailor our research and publications to the specific needs and objectives of our clients. We engage clients during the research and analysis process to ensure that products are useful as well as high quality.
Our graphic design and website development skills allow us to create final products that are visually appealing, easy to understand, and tailored to key audiences. We consolidate differing data formats and standards to create products that bridge subject areas and facilitate information sharing across agencies. We also develop web-based tools, spreadsheets, and practical toolkits that clients and stakeholders can use to analyze data, share information, and evaluate policy options. We have a wide range of content expertise—covering all types of environmental contamination, ecosystem and natural resource management challenges, and effective governance practices—and are able to take advantage of synergies across disciplines.
Related Projects
Flexible Air Permitting Pilot Evaluation Report
In 2000-2003 Ross Strategic provided policy evaluation and analytic support to a partnership between EPA's Office of Policy Analysis and Review (OPAR), Office of Air Quality Planning and Standards (OAQPS), and Office of Policy, Economics and Innovation (OPEI) to conduct a comprehensive evaluation of the implementation experience with innovative flexible air permits. Ross Strategic facilitated and supported a cross-EPA evaluation team that reviewed six pilot permitting projects. Ross Strategic managed all aspects of the evaluation, including writing and preparation of the resulting evaluation report, Evaluation of Implementation Experiences with Innovative Air Permits: Results of the U.S. EPA Flexible Permit Implementation Review. The evaluation was cited by the DC Circuit Court of Appeals as key evidence in the court's decision to uphold EPA's rulemaking related to Plantwide Applicability Limits (PALs). In addition, the evaluation has provided a foundation for the development of EPA's flexible air permitting rulemaking activities. Ross Strategic provided additional services to support EPA activities to disseminate and diffuse flexible air permitting approaches through development of materials and training workshops.
RCRA 2020 Vision
Ross Strategic supported all aspects of a state/EPA collaboration to develop a new vision for the future of the national waste prevention and management program administered under the Resource Conservation and Recovery Act (RCRA). The first phase of work culminated in 2002 with issuance of a new 20-year vision that calls for EPA and the states to move beyond traditional end-of-life management approaches to reinvent waste programs using a lifecycle thinking and a sustainable materials-management approach. Ross Strategic supported EPA and the states in all aspects of the Vision project, including workgroup facilitation and documentation; issue analysis; convening and facilitating a formal meeting of science, technical, economic and societal experts about anticipated future trends and preparation of a summary of the proceedings; drafting the vision document; and coordinating and facilitating public comment on the draft vision document. The vision was endorsed by executive leadership at EPA and in the states and has served to guide national waste programs ever since.
After the initial 2020 vision effort, Ross Strategic provided analytic, convening, facilitation, and writing support to a number of follow up efforts, including convening, facilitating, and providing analytic support for a state/EPA workgroup tasked with developing an implementation plan for the 2020 vision. This effort culminated in publication of Sustainable Materials Management: the Road Ahead. Like the original vision document, the implementation plan was endorsed by leadership at EPA and in the states.
Lean Government Primer: Working Smart for Environmental Protection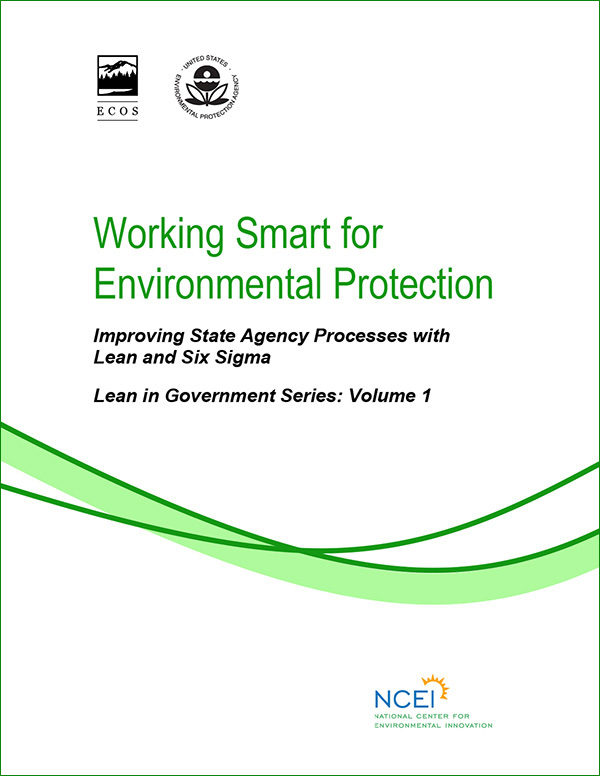 Ross Strategic worked with EPA and state environmental agencies from Iowa, Delaware, Michigan, Minnesota, and Nebraska to develop a primer on government agency use of Lean and Six Sigma called, "Working Smart for Environmental Protection: Improving State Agency Processes with Lean and Six Sigma." These five state environmental agencies were among the first to implement Lean, seeing results such as significantly reduced permit application backlogs, decreased times for permit reviews by more than 50 percent, simplified permit application forms, improved consistency of permit applications, and increased staff time available for "mission critical" work.
Ross Strategic facilitated the state-led workgroup that oversaw the development of the primer, conducted interviews with each of the states, wrote and produced the primer, and prepared an associated presentation for the annual meeting of the Environmental Council of the States (ECOS). The "Working Smart" primer described Lean and Six Sigma methods and their application to government, profiled each state agency's Lean efforts, and summarized lessons learned about key factors for success with process improvement initiatives.