Program Development and Evaluation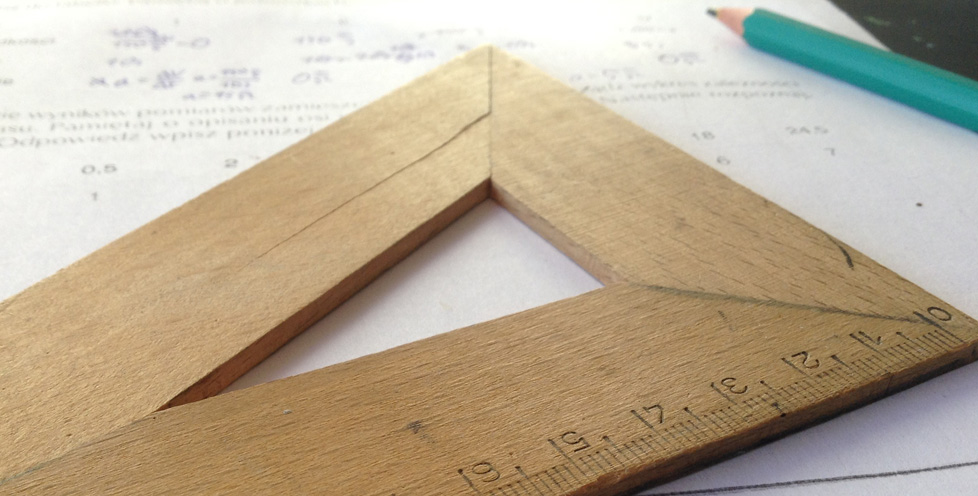 Ross Strategic works with clients to design, implement, and improve both short- and long-term initiatives. Our analysis, evaluation, and facilitation supports a "Plan, Do, Check, Act, Adapt" framework as we help clients plan strategically, learn from experience and input, assess and understand performance, and improve over time. This framework, whether defined explicitly or simply implicitly integrated into our approach, has been the foundation of our work on many projects.
Program Design and Implementation
Ross Strategic helps organizations design, develop, and refresh high-impact programs and initiatives to address complex environmental and social challenges. We work with clients to ensure that program architecture aligns with clear and compelling goals, a robust theory of change, and a results-based management framework. Our program development work draws on diverse but integrated methods, ranging from landscape analysis to social marketing.

Monitoring and Evaluation Work
Internal Monitoring and Evaluation
Ross Strategic designs internal monitoring and evaluation systems to support clients' unique needs and circumstances.  These systems support functions such as progress reporting, output and outcome monitoring, qualitative assessments, quantitative analyses, strategic learning, and formal evaluation. 

Third-Party Monitoring and Evaluation
Ross Strategic has designed and conducted independent evaluations for the past ten years.  Evaluations have ranged from short-term analyses to extensive multi-year efforts. We conduct strategic, developmental, process, outcome, and impact evaluations, and a variety of quantitative, qualitative, and mixed-method approaches. 
Related Projects
Better Buildings Residential Program
Ross Strategic is working with the U.S. Department of Energy (DOE) and local energy efficiency programs throughout the U.S. to transform the market for single family and multifamily building energy efficiency to achieve national goals for reducing energy use, lowering emissions, and creating jobs through the Better Buildings Residential Program (and previously the Better Buildings Neighborhood Program). Recognizing that a key to market transformation is developing a network for sharing best practices among innovative programs and partners, Ross Strategic has supported the Residential Network through highly interactive conferences, regular peer-to-peer exchange opportunities, and identification of effective practices in the areas of marketing, financing, workforce development, program management, and evaluation. As local programs evolve from an initial grant-funded period of activity to long-term sustainable programs, Ross Strategic helps programs learn from peers about effective business models and transition strategies.
Ross Strategic has helped DOE to synthesize lessons from state and local energy efficiency programs across the country into a web-based Better Buildings Residential Program Solution Center. This Solution Center provides step-by-step guidance, tips, and resources for all aspects of designing and managing home energy upgrade programs. Ross Strategic served as content managers for several components of the Solution Center and helped DOE to identify lessons, communicate best practices, and coordinate peer reviews. Ross continues to support DOE's Residential Program by facilitating Residential Network peer exchange calls, supporting Solution Center outreach and enhancements, and assisting the Program with strategic planning.
Climate Showcase Communities
Since the inception of the Environmental Protection Agency's Climate Showcase Communities Program, Ross Strategic has helped the program develop a robust peer learning network among fifty local government grant recipients to ensure the success of this federal investment in local climate action. Based on the premise that peers are the most valuable source of technical assistance and advice for these communities, Ross Strategic designed highly interactive annual workshops to facilitate peer-to-peer sharing about local strategies, needs, challenges and resources and to build long-term relationships and communication networks among project leads and partners around the country. To support the network, Ross Strategic developed an online collaboration site for sharing questions, insights, and resources as well as a directory of project proponents, "effective practices" documents that capture key program implementation lessons, and a series of peer exchange calls on program planning, greenhouse gas measurement, effective communication through storytelling, and other key topics. As these projects have evolved and matured, Ross Strategic has helped them address new opportunities and challenges from initial program start-up to long-term business planning and replication of successful models to other communities.
To see one of the ways we have helped the Climate Showcase Communities program build its peer networks, see this video developed by EPA about the Climate Showcase Communities workshops designed and facilitated by Ross Strategic.
Evaluating the Effectiveness of the Partnership for Clean Fuels and Vehicles
Ross Strategic, in collaboration with Industrial Economics, Incorporated (IEc), conducted an evaluation of the design and implementation of the global Partnership for Clean Fuels and Vehicles-Lead Campaign. Over the past 10 years, this voluntary, public-private partnership has helped to catalyze the global elimination of leaded fuel, which each year is saving over a million lives and trillions of dollars. Today the Partnership is also focusing on reducing sulfur levels in fuel and promoting clean vehicles, transit-oriented development, and non-motorized transit. Ross Strategic led the evaluation, which involves close coordination with the U.S. Environmental Protection Agency, the United Nations Environment Programme, and partners across the world representing governments, petroleum industry representatives, and non-governmental organizations. The results of this evaluation, published in January 2012, convey lessons and insights from this successful public-private partnership's design and implementation that could apply to other partnerships.
Fact sheets on the evaluation can be found here and here, and the full evaluation report can be found here.
AGree Transforming Food and Ag Policy

Ross Strategic is providing monitoring and evaluation support for a food and agriculture initiative funded by numerous foundations and managed by the Meridian Institute. The AGree initiative (see http://www.foodandagpolicy.org) brings together diverse interests to transform U.S. food and agriculture policy to enhance access and availability of nutritious foods, protect natural resources while producing food, and create economic opportunities for rural communities. Ross Strategic developed a framework to enable several activities, including monitoring, strategic learning, and periodic summative evaluation. We outlined data collection and analysis responsibilities and strategic evaluation questions and methodologies. Ross Strategic is conducting the first phase of the periodic summative evaluation in 2012.